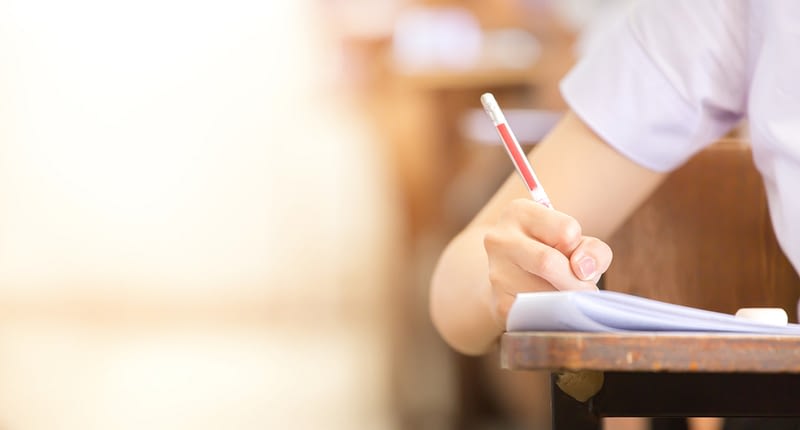 assessments are more than tests
There are so many ways students can demonstrate their learning.
But, it takes a lot to refresh assessments each school year.
And between classes to teach, meetings to attend, parents to email, how could you possibly fit in one more thing?
What if your new assessments this year didn't have to start from scratch?
Imagine having new, creative assessments available to you all year.
Assessments that support student learning, student feedback and inspires each student to uniquely show what they know.
Assessments that encourage creativity, critical thinking, communication, problem-solving and collaboration.
That's exactly what our Show What You Know series brings to your classroom each month!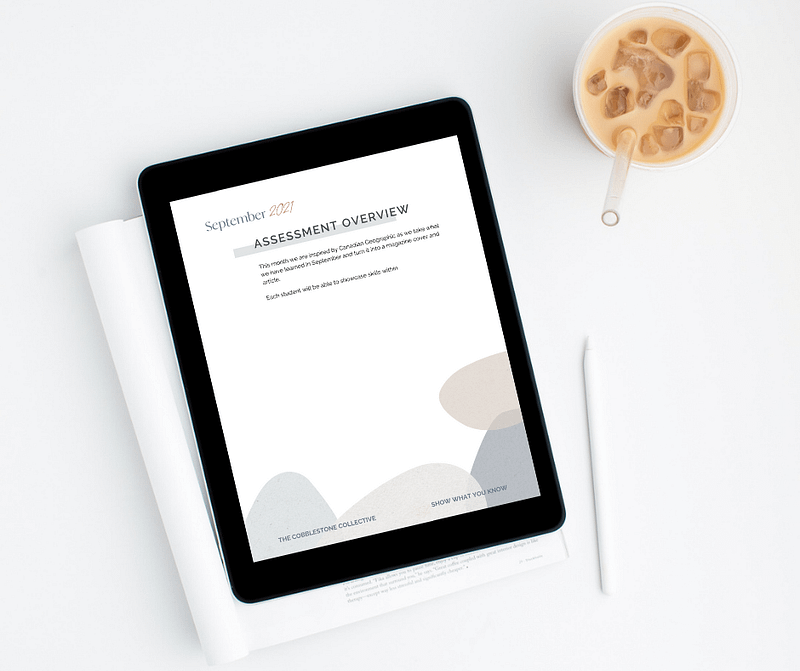 Each Month, you'll receive ...
A rich assessment idea (including templates) to personalize and use with your class
Instructions to align this assessment strategy with your current curriculum
A customizable rubric with starting criteria to support feedback and student improvement
Access to the live 60-minute co-taught lesson where our facilitators guide you and your class in using the assessment template (think of us as your co-teacher for the hour)
I was so impressed with the [co-taught lesson] ! I wish I could have done a whole week of this with my class. What a wonderful day of learning for both students and teachers. Thank you!!!
The [co-taught lessons] were engaging, but I need to comment on the teachers / facilitators. They were extremely dynamic and professional. So a big thank you to them. I appreciate having this learning opportunity with my students."
This workshop was one of the most well organized that I have participated in for my students!! The pacing was fantastic and the ability for them to connect with you in real time through the form was brilliant! I loved how we could pause when we needed to. The kids loved the idea of hearing their name in the session. I would love to do another one with you!
The whole session was great. The instructions were clear and the steps were slow. The instructors were open to students ideas and were willing to help the students fix any problems. Instructors were on topic and helped us to stay focused.
This was simple enough for my students to meet with success. The number of skills included were just enough for the kids to manage and they are pumped to take it further.
I can't even begin to express my gratitude. THIS WAS FANTASTIC!!! My class and I loved every minute of it!!!!! It was well organized. Easy enough to follow. I hope there are more upcoming! Oh, and my class loved the interactive parts!!! WELL DONE!
assessments that work for your class
We know that a Kindergarten student has different needs and skills than a Grade 6 learner, so that's why, each month, you'll receive all the resources based on your division:
Kindergarten to Grade 3
Grade 4 to Grade 6
Grade 7 to Grade 9*
Assessment templates, instructions and the co-taught lesson are facilitated by an educator who specializes in that grade band and understands your students.
*Applicable to Grade 10-12 classes with modification.
Last Tuesday of the Month
Last wednesday of the Month
Last Thursday of the Month
Rich Assessment ideas monthly
Each month there will be a new way to Show What You Know!  Check out the line-up so far:
September: Create your own Canadian Geographic Magazine Cover & Article*
November: Share Your Latest Learn with a News Broadcast
January:

Awesome Audio with Podcasting

March & May 2022: Coming Soon!
Let's reimagine your assessments Together
The assessment template
A customizable rubric
Instructions to support personalizing the assessment and rubric


*You'll need to remember to register each month!
School-Wide or District Access
Single month or full school-year lessons available
"It's recess [right now], but I don't care because this is fun!" - Tom, Student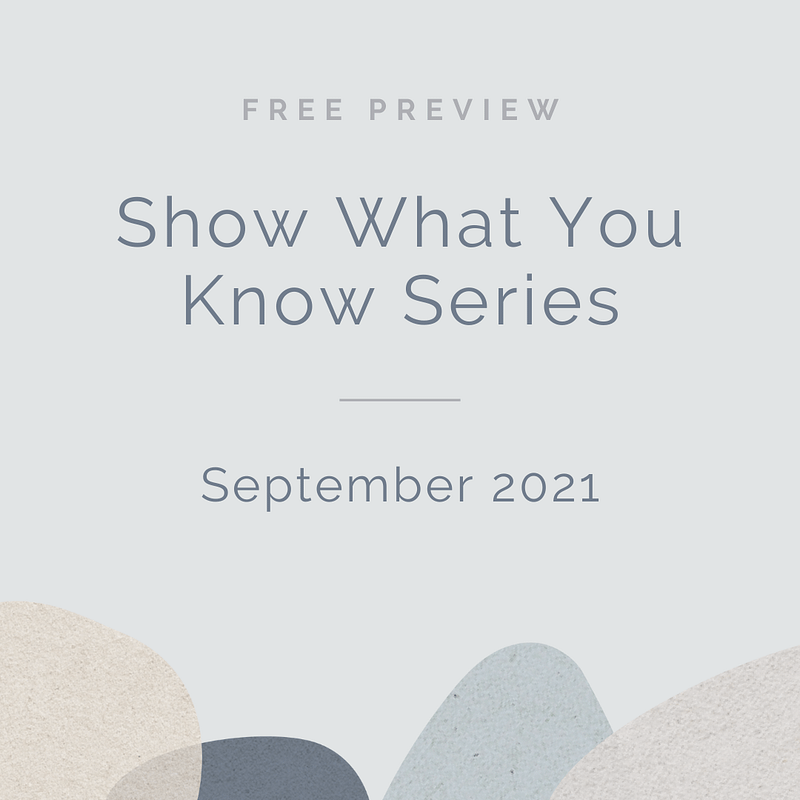 We invite you to join September for Free!
Yup, you read that right.  Just like those fancy channels on TV, we're hosting a Free Preview of our Show What You Know Series to kick off the school year.
Click the button below to register for September where we are showing off our learning with a Canadian Geographic magazine!
You've got questions, we've got answers
Sign up now and refresh your assessments this year