Are you feeling like this lately?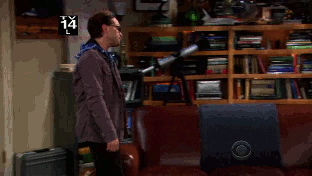 You're tired of reinventing the wheel.
You're out of ideas to engage your students in new and exciting ways.
There are just not enough hours in the day to get everything done.
You're just trying to make it until June.
We hear you, and we're here to offer help with our friends at Microsoft Canada, Minecraft & Google Canada.
We're working on building an entire week of co-taught lessons for you and your students to join in (and give you a break from all that planning!). Think of us as your co-teacher for the week.
Best part? Each co-taught lesson will have a next step activity that you can use after the live stream to continue the learning, connect it back to your curriculum and dive deeper with your students.
Here are the details we can share with you right now:
Dates: Monday, March 15th to Friday, March 19th
Times: 3 lesson times throughout the day to join us live AND all lessons are recorded for you to use when it fits your class schedule
Cost: FREE
Yup, you read that right. There is no cost to you and your class to join us (shout out to our partners Microsoft Canada, Minecraft & Google Canada!)
While we don't have a finalized schedule yet, click the button below and fill in your details to be the first to know when the registration goes live!