Connecting together to build foundations for learning
Teaching Virtually, Simplified
Formerly known as EdTechTeam Canada, we've been providing hands-on professional development for over 10 years.
Our workshops are full of lesson ideas, activities, and ready-to-use templates, allowing you to focus on what you do best, connect with your students.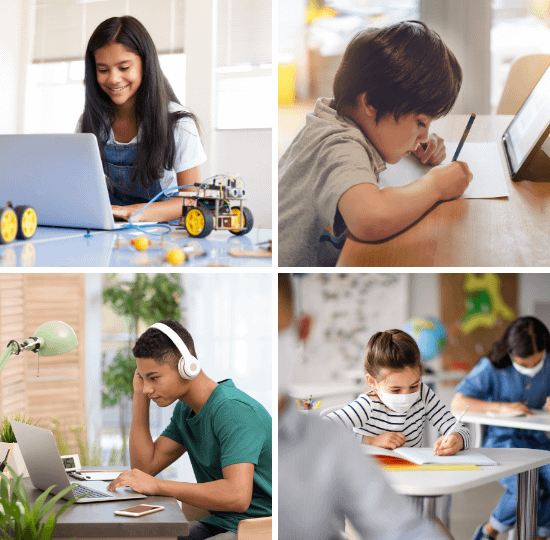 As a global network of current and former educators, we're passionate about collaborating and sharing best practices for learning.
From kindergarten teachers to administrators, our team is excited to learn alongside you.
Love the amount of entertaining things they introduced to be able to engage students better - so much sense of humour and amazing tools that I'm eager to try to use with my students when classes resume. Absolutely loved this workshop.
Christine
York Region District School Board
The presenters were so mindful of our time. They got right to the point in demonstrating how to use each resource. I feel like I learned so so much! I can't wait to try all of the resources they showed us. Keep doing what you're doing!
Sydney
Calgary Board of Education
This was one of the most informative sessions for [The Cobblestone Collective] our board provided. Very engaging and lots of information was shared. Thank you so much! This will change the way my classroom looks and how engaging it will become.
Natasa
Halton District School Board
Wow!! Amazing info and ideas, useful, relevant. It was great to have a presenter who works with students in the online context, [and] love the slide deck as always!!!
Dianne
Upper Grand District School Board
Shifting mindsets and cultivating transformation is a daunting task, to say the least, however, our partnership with Cobblestone Collective has provided us with connections, resources, motivation, inspiration, and thought-provoking challenges along the way.
Simone Gessler
Superintendent – Yellowknife Catholic Schools